India ranks at the lower end of the strata on per capita animal protein consumption. However, that does not mean that non vegetarian lifestyle is a rarity. On dLife.in, we have a variety of recipes, close to 1200 + and they have been grouped into
LCHF/Keto Vegetarian
LCHF/Keto Eggetarian and
LCHF/Keto Non vegetarian.
The Eggetarian group has been kept on purpose to cater to population that is "ovo vegetarian". I will be covering the keto non-vegetarian series. There are non vegetarian series posted earlier, but this series is going to be different from the earlier ones — it will have a macro distribution chart and details, more on what made this possible is discussed later. For going through the details of the recipes, click on the titles:
Indian Non-Vegetarian LCHF Ketogenic Diet Recipe #1 Macros
Indian Non-Vegetarian LCHF Ketogenic Diet Recipe #2 Macros
Indian Non-Vegetarian LCHF Ketogenic Diet Recipe #3 Macros
Indian Non-Vegetarian LCHF Ketogenic Diet Recipe #4 Macros
Indian Non-Vegetarian Ketogenic Diet Recipe #5 Macros
Indian Non-Vegetarian Ketogenic Diet Recipe #6 Macros
Indian Non-Vegetarian Ketogenic Diet Recipe #7 Macros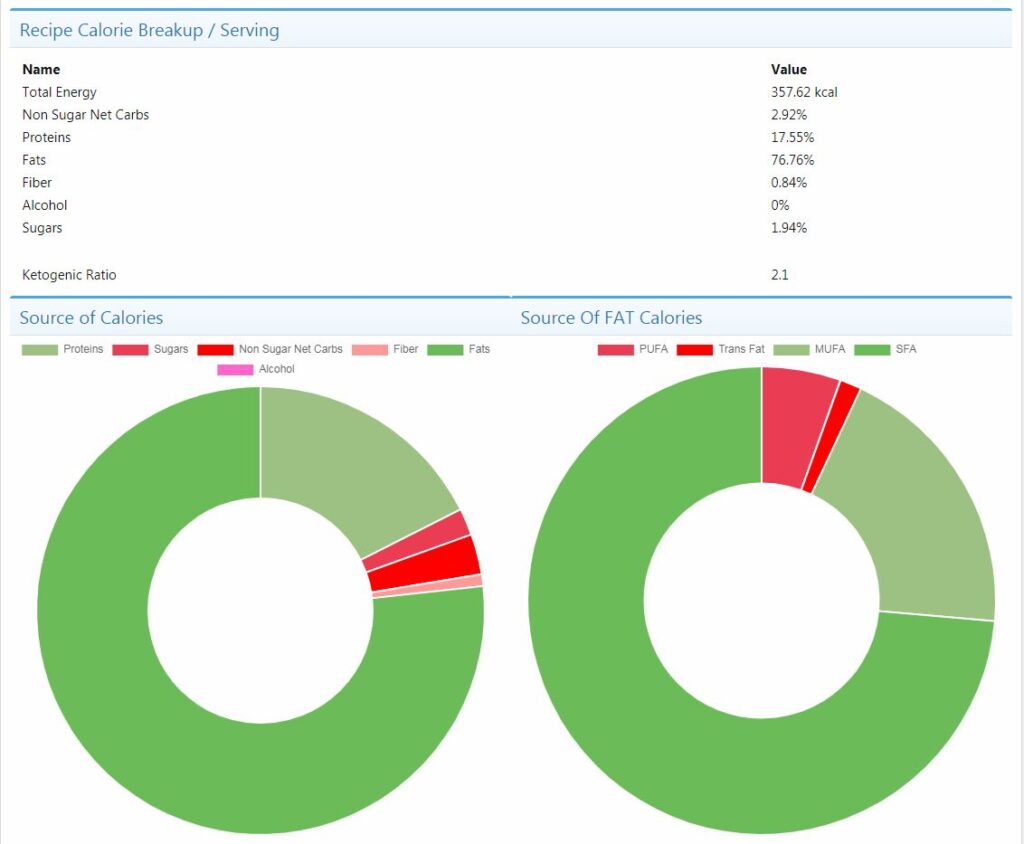 The above is from the Recipes posting sub-component of the newly launched dLife FoodLog utility that has three components — Nutrition Facts database, Recipes Posting and My Food Diary. Over the years, a lot of recipes have been posted. Here are the links to Non vegetarian recipes across the forum but not as per the format that comes from the dLife FoodLog:
To access 1200+ recipes, other content and seek help from members to tame your diabetes, achieve effortless weight loss and tackle other metabolic issues, click the Join Now button below:
Recent Indian Low Carb High Fat LCHF Keto Diet Recipes