Keto, Low carb, almost carnivores ( includes herbs ), totally carnivores, love meat, Indian spices, worldwide flavours! You have certainly landed on the right page. Recipes are stories, they are stories of how we learnt them, why we make them and the love of food and family.
This series, of non-vegetarian keto recipes, is targeted to make your life simple, so in a few steps you can achieve a perfect and delicious meal for you and family. The ingredients are always easily available so you are not running around the fancy supermarket aisle.
So check them out and share with us your stories, spend less time worrying about keto meals and focus more on other things of life. Maybe brushing your cat.
Well if you are the number crunching, data nerd types, then the auto calculation of macros, minerals, types of fats, percentage of SFA, MUFA and PUFA and the graph is food for brain.
Indian Non-Vegetarian LCHF Ketogenic Diet Recipe #1 Macros
Indian Non-Vegetarian LCHF Ketogenic Diet Recipe #2 Macros
Indian Non-Vegetarian LCHF Ketogenic Diet Recipe #3 Macros
Indian Non-Vegetarian LCHF Ketogenic Diet Recipe #4 Macros
Indian Non-Vegetarian Ketogenic Diet Recipe #5 Macros
Indian Non-Vegetarian Ketogenic Diet Recipe #6 Macros
Indian Non-Vegetarian Ketogenic Diet Recipe #7 Macros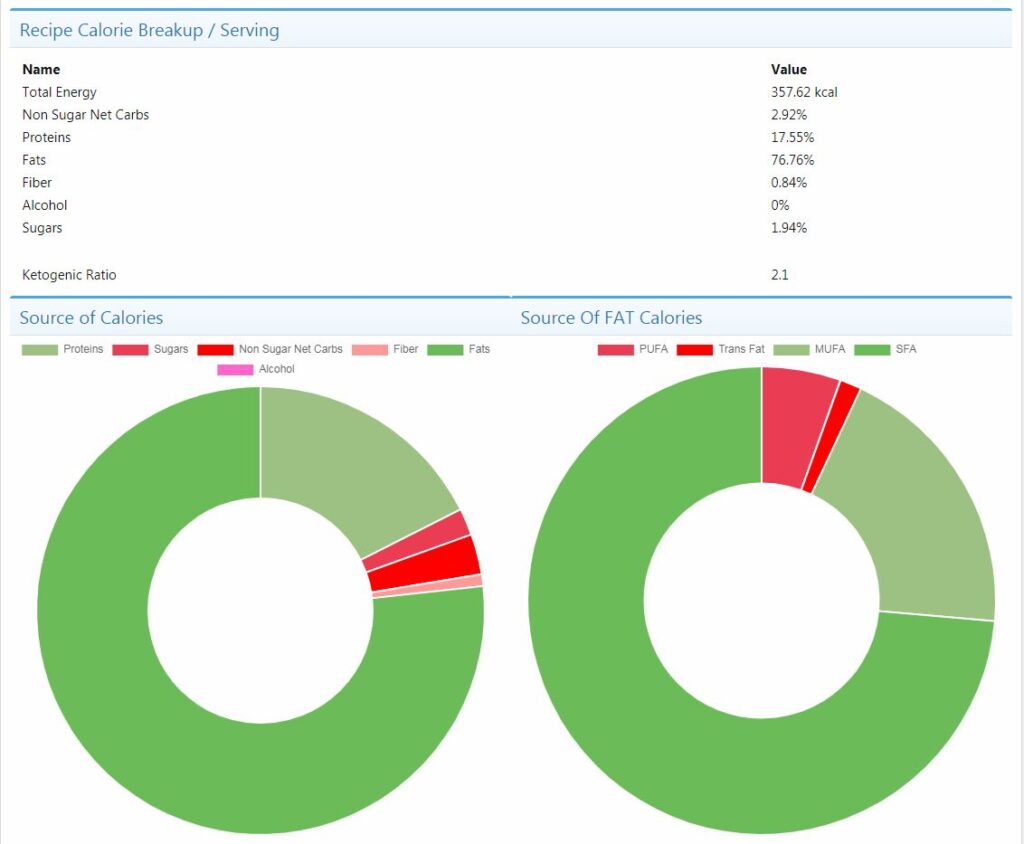 The above is from the Recipes posting sub-component of the newly launched dLife FoodLog utility that has three components — Nutrition Facts database, Recipes Posting and My Food Diary. Over the years, a lot of recipes have been posted. Here are the links to Non vegetarian recipes across the forum but not as per the format that comes from the dLife FoodLog:
If you are still reading then it's time to click the Join Now button below: